The National Waterways Museum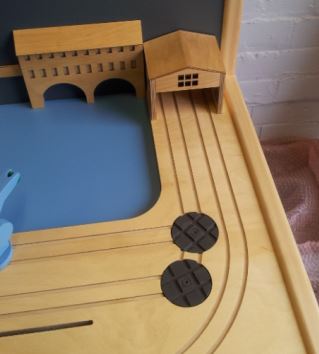 The National Waterways Museum, Ellesmere Port looks after one of the greatest collections of historic boats in the world. Using the latest interactive technology and hands-on exhibitions, you can truly experience what it was like to live and work on our waterways over the last 200 years. Plus, discover how canals and rivers are still making life better by water today.
Based on the same gauge track and principle as the brand Brio this charming model invited children to engage via play with the workings of the port activity. The model was great fun to build and the children showed their appreciation with hours of joyful play.
Contact Us
+44(0)208 &nbsp 3556714 &nbsp&nbsp web.info@interactunltd.com
Our Role
Design build and installation