Milan Expo 2015 UAE Pavilion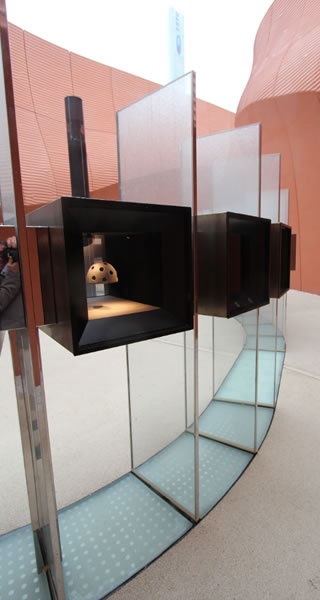 The United Arab Emirates pavilion at the 2015 Milan, brings the planning principles of the traditional desert city to Milan, the pavilion's interior of self-shaded streets evokes the experience of the UAE's ancient communities, while demonstrating the natural energy efficiency of their compact urban form.
InteractUn Limited supplied 46 pepper ghosts within the entrance walkway for visitors to observe and engage with as they proceeded through the experience. Each peppers ghost was individually manufactured to a specific area of interest such as sustainable energy production or reef revival. Various animation ghosts were supper imposed over the real models that synchronized their movement with the animation, this brought an exciting and informative method to deliver the subject information.
Contact Us
+44(0)208 &nbsp 3556714 &nbsp&nbsp web.info@interactunltd.com
Our Role
Interactive Design and Development
Electronic design and manufacture
Mechanical design and manufacture
Interactive Manufacture
Installation